Arkansas Early Learning, Inc.
Details

Last Updated on Friday, 07 April 2017 02:37
Hits: 77605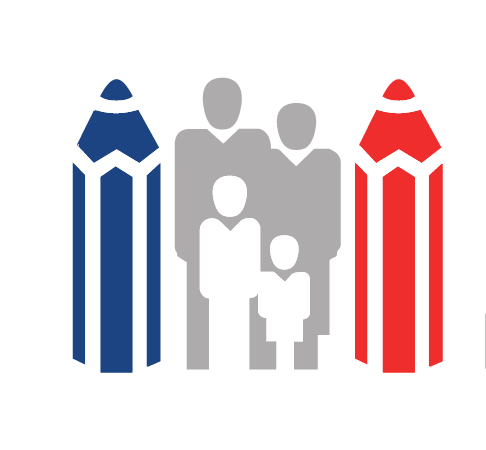 Arkansas Early Learning, Inc. provides services to 736 Head Start, 368 Early Head Start, and 80 Early Head Start-Child Care Partnership children and families in Benton, Craighead, Crittenden, Cross, Garland, Greene, Jackson, Poinsett, Pulaski, and Saline Counties.
For more information on this program, please contact:

Nelson Walter, CEO

Michael Patterson, CIO

Angela George, Head Start DirectorKim Qualls, Early Head Start DirectorLisa Owens, Education Director

2200 East Matthews Avenue

Jonesboro, AR 72401

Phone: (870) 931-1172

Fax: (870) 935-1330

E-mail:
MISSION STATEMENT
Building a stronger community by empowering children and families with skills essential to their success.
CENTRAL OFFICE STAFF
| | | | |
| --- | --- | --- | --- |
| First Name | Last Name | Current Position | Work E-mail |
| Wayne | Conner | Child Development & Education Manager | |
| Scott | Davis | Facilities Assistant | |
| Ted | Gary | Nutrition Manager | |
| Angela | George | Head Start Director | |
| Lisa | Owens | Education Director | |
| Brittani | Earl | Family & Community Partnerships Manager | |
| Phil | Woods | Fiscal Officer | |
| Cass | Taylor | Information Technology Assistant | |
| Charlotte | Jones | Family Services Administrator | |
| Myra | Wood | Program Compliance Manager | |
| Jamie | McCowan | Health Services Assistant Manager | |
| Melissa | Orrell, RN | Health Services Manager | |
| Patrick | Courtois | Facilities and Transportation Assistant | |
| Kaylon | Minor | Health Assistant | |
| Marie | Moore | Mental Health & Disability Services Manager | |
| Lynn | Newton | Facilities Assistant | |
| Michael | Patterson | Chief Information Officer | |
| Patricia | Reed | Facilities & Transportation Manager | |
| Julia | Springer | Staff Accountant | |
| Redeen | Thomas | ERSEA Manager | |
| Nelson | Walter | Chief Executive Officer | |
| Shandra | Watson | Administrative Assistant | |
| Tracey | Crafton | Human Resources Manager | |
| Tim | Oppenheim | Systems Administrator | |
| Jessica | Yates | Family Services Administrator | |
PROGRAM SNAPSHOTS
2016 Early Head Start-Child Care Partnerships
CENTERS
Program
Type

Center Name

Address Line 1

City

State

ZIP

County

Congressional
District

Phone

Total Slots

Better Beginnings

EHS

Rogers 8th Street (Under Construction)

2375 N 8th Street

Rogers

AR

72756

Benton County

AR-003

(479) 721-2879

48

TBD

EHS

Rogers Lilac (Under Construction)

900 W Lilac

Rogers

AR

72756

Benton County

AR-003

(479) 721-2879

48

TBD

EHS

Siloam Springs (Under Construction)

2011 N Mt. Olive

Siloam Springs

AR

72761

Benton County

AR-003

(479) 721-2879

24

TBD

EHS

Building Bridges at Bentonville High School

1901 SE J St

Bentonville

AR

72712

Benton County

AR-003

(479) 254-5128

16

EHS

Elizabeth Richardson Center Partnership Site

1300 N Patriot

Siloam Springs

AR

72761

Benton County

AR-003

(479) 373-6488

16

EHS

Jessup

2114 N Church St

Jonesboro

AR

72401

Craighead County

AR-001

(870) 931-9535

16

EHS

Geraldine Anderson Center (New, Opens March 28, 2017)

1810 Latourette Dr

Jonesboro

AR

72404

Craighead County

AR-001

(870) 520-6332

16

TBD

EHS

Lawrence Hamilton

2114A N Church St, C

Jonesboro

AR

72401

Craighead County

AR-001

(870) 935-4180

8

EHS

Earle

1124 Throgmartin St

Earle

AR

72331

Crittenden County

AR-001

(870) 792-8137

8

EHS

Walker's Learning Academy Partnership Site

151 Murray Ave

Wynne

AR

72396

Cross County

AR-001

(870) 208-8200

48

EHS

Wynne

320 Magnolia St

Wynne

AR

72396

Cross County

AR-001

(870) 238-0924

16

EHS

Hot Springs (Under Construction)

1251 Lakeside Road

Hot Springs

AR

71913

Garland County

AR-004

(501) 492-9867

24

TBD

EHS

Carlew Templeton

3119 Highway 367 N

Newport

AR

72112

Jackson County

AR-001

(870) 523-5438

16

EHS

Bill and Carolyn Craft

1200 N Illinois St

Harrisburg

AR

72432

Poinsett County

AR-001

(870) 578-5723

8

EHS

Mary Ann Arnold

33900 Highway 63 E

Marked Tree

AR

72365

Poinsett County

AR-001

(870) 358-3083

16

EHS

North Little Rock

8000 Industry Dr

North Little Rock

AR

72117

Pulaski County

AR-002

(501) 313-2854

48

EHS

Bryant (Under Construction)

1110 N Reynolds Rd

Bryant

AR

72022

Saline County

AR-003

(501) 492-9867

48

TBD

EHS HB

Hot Springs

265 Cornerstone Blvd

Hot Springs

AR

71913

Garland County

AR-004

(501) 492-9867

24

N/A

448
Program
Type

Center Name

Address Line 1

City

State

ZIP

County

Congressional
District

Phone

Total Slots

Better Beginnings

HS

Geraldine Anderson Center (New, Opens March 28, 2017)

1810 Latourette Dr

Jonesboro

AR

72404

Craighead County

AR-001

(870) 520-6332

100

TBD

HS

Lawrence Hamilton

2114A N Church St

Jonesboro

AR

72401

Craighead County

AR-001

(870) 935-4180

105

HS

Earle

1124 Throgmartin St

Earle

AR

72331

Crittenden County

AR-001

(870) 238-0924

16

HS

West Memphis

111 E Jackson Ave

West Memphis

AR

72301

Crittenden County

AR-001

(870) 400-4950

140

HS

West Memphis Graham

204 Graham St

West Memphis

AR

72301

Crittenden County

AR-001

(870) 400-4067

80

HS

Wynne

320 Magnolia St

Wynne

AR

72396

Cross County

AR-001

(870) 238-0924

40

HS

Paragould

1 Laubach Drive

Paragould

AR

72450

Greene County

AR-003

(870) 240-0040

93

HS

Paragould Expansion

201 W Northend Ave

Paragould

AR

72450

Greene County

AR-001

(870) 239-0643

51

HS

Carlew Templeton

3119 Highway 367 N

Newport

AR

72112

Jackson County

AR-001

(870) 523-5438

36

HS

Bill and Carolyn Craft

1200 N Illinois St

Harrisburg

AR

72432

Poinsett County

AR-001

(870) 578-5723

19

HS

Mary Ann Arnold

33900 Highway 63 E

Marked Tree

AR

72365

Poinsett County

AR-001

(870) 358-3083

37

HS

Trumann

135 S Ozark Ave

Trumann

AR

72472

Poinsett County

AR-001

(870) 483-0253

19

736
---------------------------------------------------------
Arkansas Better Beginnings Level Three
Arkansas Better Beginnings Level Two
Arkansas Better Beginnings Level One