Head Start Child & Family Services, Inc.
Details

Last Updated on Thursday, 20 October 2016 13:32
Hits: 62273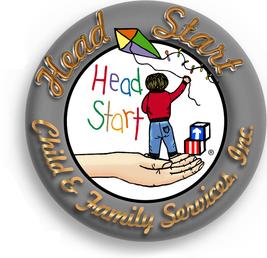 Head Start Child and Family Services, Inc. provides services to 247 He ad Start and 83 Early Head Start children and families in Crawford and Sebastian Counties.
For more information on this program, please contact:

Heather Johnson, Executive/Head Start Director
302 Pointer Trail West
Van Buren, Arkansas 72956
Telephone: (479) 474-9378
Fax: (479) 474-7410
E-mail:
MISSION STATEMENT:
The mission of Head Start Child & Family Services is two fold: to provide high quality comprehensive child development services that will prepare children socially and cognitively to succeed in school and in life: and to foster healthy self-sufficient families through a variety of support services.
CENTRAL OFFICE STAFF
Heather Johnson-Executive Head Start Director
Callie Kimes-Education Coordinator
Cindy Keller- Fiscal Officer
Ashley Washington-Fiscal Specialist
Melissa Perez-Receptionist
Wendi Bradley-Enrollment Coordinator
Brandy Olivares-Special Service Coordinator
Florine Johnson-Family Partnership Coordinator
Monica Miller-Health/Nutrition Coordinator
Selma Mattox-Human Resource Manager
Ronna Davis-Community Partnership Coordinator
Sharon Beardslee-Family Partnership Coordinator

Rosemary Benitez-Family Partnership Coordinator



Program Servie Reports
Centers
Program
Type

Center Name

Address Line 1

Address Line 2

City

State

ZIP

County

Congressional
District

Phone

Total Slots

Better Beginnings

NAEYC

EHS

Hamilton Head Start/EHS Center

503 Access Rd

Van Buren

AR

72956

Crawford County

AR-003

(479) 262-2424

43

EHS

St. John's Head Start/EHS

1816 N 8th St

Fort Smith

AR

72904

Sebastian County

AR-003

(479) 782-9376

40

83

EHS

Pregnant Mom Program

302 Pointer Trail West

Van Buren

AR

72956

AR-003

(479) 474-9378 ext 1025

HS

Van Buren Part Year

1924 Mulberry Cir

Van Buren

AR

72956

Crawford County

AR-003

(479) 474-7427

17

HS

Van Buren Full Year

4320 Lura Ln

Van Buren

AR

72956

Crawford County

AR-003

(479) 474-5742

17

HS

Alma Head Start

513 London Street

Alma

AR

72921

Crawford County

AR-003

(479) 632-2154

17

HS

Hamilton Head Start/EHS Center

503 Access Rd

Van Buren

AR

72956

Crawford County

AR-003

(479) 262-6244

20

HS

Central Head Start

913 N 24th St

Van Buren

AR

72956

Crawford County

AR-003

(479) 471-1781

34

HS

Briarwood Head Start

3400 Duke Ave

Apt 129

Fort Smith

AR

72908

Sebastian County

AR-003

(479) 648-1908

17

HS

Greenwood Head Start

441 Gary Street

Greenwood

AR

72936

Sebastian County

AR-003

(479) 996-8822

17

HS

St. John's Head Start/EHS

1816 N 8th St

Fort Smith

AR

72904

Sebastian County

AR-003

(479) 782-9376

37

HS

Dallas Street Head Start

6808 Dallas St

Fort Smith

AR

72903

Sebastian County

AR-003

(479) 242-2059

37

HS

Head Start CDC

5023 Mussett Road

Fort Smith

AR

72904

Sebastian County

AR-003

(479) 783-0230

34

247

ABC

Cedarville ABC

630 Pirates Way

Cedarville

AR

72932

Crawford County

AR-003

(479) 474-2353

ABC

ABC Learning Center

302 Pointer Trail West

Van Buren

AR

72956

Crawford County

AR-003

(479) 262-6395

ABC

Dallas ABC

6808 Dallas St

Fort Smith

AR

72903

Sebastian County

AR-003

(479) 242-2052

ABC

Sutton Place ABC

4400 North N

Fort Smith

aR

Sebastian County

AR-003

(479) 755-6594
---------------------------------------------------------
Arkansas Better Beginnings Level Three
Arkansas Better Beginnings Level Two